Tuesday, March 19, 2024
7:30 PM
Brendle Recital Hall, Scales Fine Arts Center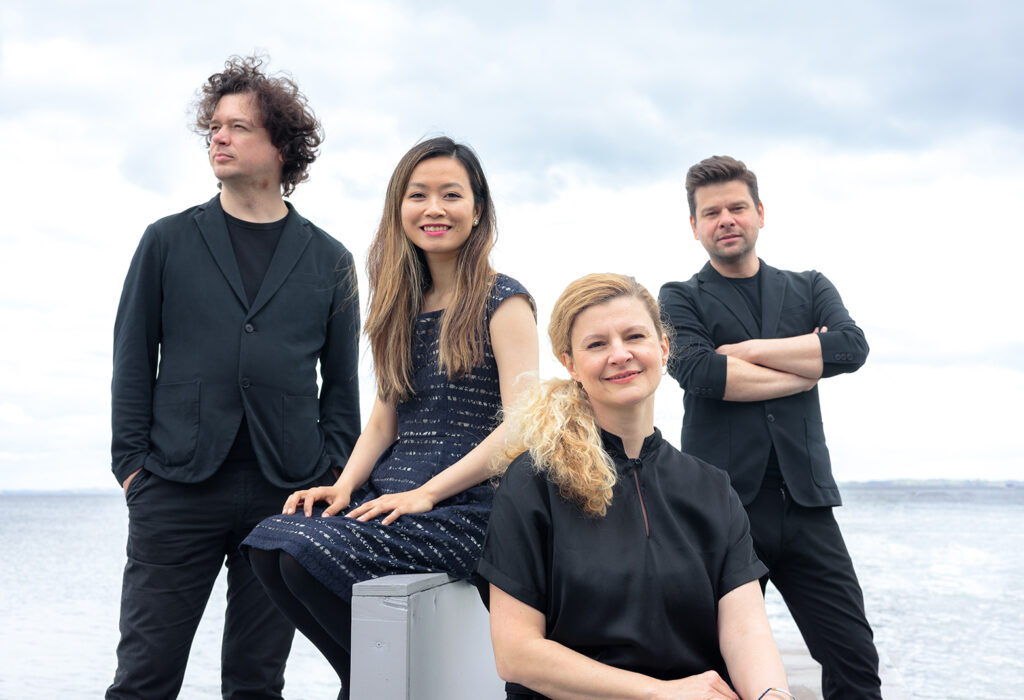 Following their victory in the Prague Spring Festival Competition and Premio Paolo Borciani in Reggio Emilia, Italy in 2005, the Pavel Haas Quartet soon established themselves as one of the world's most exciting contemporary chamber ensembles. Performing at the most renowned concert venues around the globe, the PHQ have to date recorded nine critically acclaimed CDs, which have received numerous prestigious awards. The ensemble members studied with Milan Škampa, the legendary violist of the Smetana Quartet.
This year the Pavel Haas Quartet will be celebrating their 20th anniversary. The venerable BBC Music Magazine has ranked the Pavel Haas Quartet among the 10 greatest string quartets of all time, alongside the Alban Berg Quartet, Amadeus Quartet, Borodin Quartet and other stellar ensembles.
The Pavel Haas Quartet records exclusively for the Supraphon label. The ensemble's recordings include major works of the repertoire by Czech composers (Leoš Janáček, Pavel Haas, Antonín Dvořák, Bedřich Smetana) and foreign authors (Sergei Prokofiev, Franz Schubert, Dmitri Shostakovich), and in both areas they have won top international awards. For the eight albums released so far, the ensemble has earned the Gramophone Award six times (their recording of the Dvořák quartets was honoured as Recording of the Year), the BBC Music Magazine Award twice, in one case the Diapason d'Or de l'Année, and countless acknowledgements in review columns of prestigious media around the world. For the Franz Schubert recording, the guest cellist is Danjulo Ishizaka. The new album of the quintets of Johannes Brahms ties in with the recording of Antonín Dvořák's quintets, when the Pavel Haas Quartet repeatedly invited the pianist Boris Giltburg and the violist Pavel Nikl to collaborate with them.
The quartet bears the name of the Czech composer Pavel Haas (1899–1944), the most talented pupil of Leoš Janáček, who in 1941 was imprisoned by the Nazis in the Terezín ghetto and three years later died in Auschwitz. Pavel Haas's oeuvre includes three splendid string quartets.
Vítězslava Kaprálová (1915-1940) – String quartet no.1
Bohuslav Martinů (1890-1959) – String Quartet No.5, H.268
Leoš Janáček (1854-1928) – String quartet no.2 "Intimate letters"
Program subject to change.
Adult $19
Senior $15
Student (non-WFU) $10
Child $5
WFU and Medical School Students, Faculty, Staff and Retirees – Free
Wake Forest University has a new ticketing software system. We are excited for this upgrade as it will streamline your attendance at WFU events.
Click Here for Tickets to Pavel Haas String Quartet concert at Wake Forest.
Click Here for a subscription to all 2023-24 Secrest Artists Series concerts.