It all started when Western Onion went bust, leaving all singing telegram deliverers broke and unemployed. Thus began the Great San Francisco Singing Telegram Depression of 1981. Gunnar Madsen and Matthew Stull, two of the newly unemployed, placed a free 25-words-or-less ad in the classifieds for a bass singer. They got one call–from bass singer, songwriter and recording engineer Richard Greene. After six months of rehearsal, the trio debuted at an open mike in a Cuban restaurant. They sang "Psycho Killer," "A White Sport Coat" and a few others. The audience loved them. The Bobs were born.
At first, The Bobs' material consisted of uniquely arranged cover tunes. As they began writing their own songs, the need for another voice became apparent. Auditions found Janie 'Bob' Scott. A contract with local record company Kaleidoscope Records produced an EP "OUT OF THE MOUTHS OF BOBS" and then a first album, THE BOBS. A Grammy® nomination for their arrangement of The Beatles' "Helter Skelter" and a national concert tour resulted in radio airplay, television appearances, and concerts and festivals in Europe. The Los Angeles Daily News was moved to comment, "The Bobs prove that the best instrument in creating music is the human brain. They are nothing less than sensational."
In 1986 The Bobs signed with Great American Music Hall Records and put out two albums, My I'm Large (1987) and Songs for Tomorrow Morning (1988). In 1990, Gunnar retired, replaced by Joe Bob Finetti, whose vocal percussion added a new layer to the sound. Throughout the 1990's the Bobs were signed to Rounder Records and put out five albums: Shut up and Sing, Cover the Songs of…, Plugged, Too Many Santas, and i brow club.
In 1995, The Bobs collaborated with German jazz composer Klaus Koenig on his large jazz orchestra plus vocal quartet and narrator project – "Reviews."
In 2004, Dan Bob Schumacher took over the role of resident groove-master and oral instrumentalist. In 1998, Amy Bob Engelhardt replaced Lori Rivera, who had replaced Janie Scott in 1997. In 2012 Angie Bob Doctor replaced Amy Engelhardt, bringing yet another dimension to the Bobs sound. Witnessing these ever changing yet always amazing four personalities and their combined musical wizardry, audiences tend to "spontaneously combust" (to quote a Bobs song) with alarming regularity.
Highlights of the group's career include performing with Jason Alexander on the Emmy Awards telecast, and providing musical commentary for National Public Radio's Morning Edition. Citations have included Contemporary A cappella Recording Awards (CARA) too numerous to mention since the Awards were established in 1992. Composer/lyricists Richard Bob Greene, Gunnar Madsen, and Amy Bob Engelhardt have repeatedly garnered ASCAP Songwriting Awards for their Bobs compositions.
The Bobs have collaborated extensively with artists in other disciplines. Their first commission was a series of songs, "The Laundry Cycle," for the Oberlin Dance Collective in 1987. Later that year, they improvised with the dance troupe Momix, (later known as ISO), yielding a show that toured fine arts venues worldwide for a period of years, resulting in a commission from Lincoln Center and a one-hour "Lonesome Pine Special" for PBS. The program is now part of the media archives at the Smithsonian Institute's Museum of American History. The Bobs were also featured in a tribute special on comedian Andy Kaufman for NBC, on PBS' Great Performances in "The Beatles Songbook" and in a special with Harry Shearer for HBO. The group returned to Lincoln Center in 2001 to headline the prestigious American Songbook Series and recently collaborated with The Flying Karamazov Brothers in "A Comedy of Eras" at Seattle's A Contemporary Theater. Next came "RHAPSODY IN BOB," their breathtaking arrangement of Gershwin's "Rhapsody in Blue" for piano (guest artist Bob Malone) and The Bobs (as The Vocal Orchestra). A show built around this piece toured fine arts venues in the United States, and it was recorded shortly afterwards.
In 2007, Coldfoot Films released SIGN MY SNARLING MOVIE: 25 YEARS OF THE BOBS, a documentary about the group's history and evolution. In 2008, The Bobs released their 14th album, GET YOUR MONKEY OFF MY DOG.
In 2011, Dan Bob and Angie Doctor released an album of vocal duets He Said, She Said. Angie Doctor would join the Bobs in 2011, replacing Amy Bob and thus becoming "Angie Bob."
In 2013, The Bobs released an album of biographies of famous and not-so-famous people throughout history, BIOGRAPHIES.
The Bobs, described by the Seattle Times as "a musical equivalent of a Gary Larson drawing," use just their voices and body percussion to fill a room with an orchestra of harmonious sound. They have left an indelible mark on vocal music, expertly skewering standards and establishing their own hilarious norms. Once dubbed the only New Wave a cappella group in history, "The Bobs," commented The Washington Post, "prove that the human voice remains the most powerful instrument of all."
The Bobs performance at Wake Forest University will include some of their all-time favorites, including:
There Ain't Nobody Here But Us Chickens
Cowboy Lips
Helter Skelter
Temptation
Pounded on a Rock
Vapor Carioca
Kill Your Television
Disappointment Pants
Share a Load
Party Trained
Late Model Love
Tight Pants Tango
White Room
Program subject to change
Enrich your concert-going experience by joining a pre-performance talk at 6:40 pm in M208, adjacent to Brendle Recital Hall. This evening's talk will be led by Dr. Nathan Zullinger and will focus on the historical roots of a cappella singing and comedy in music.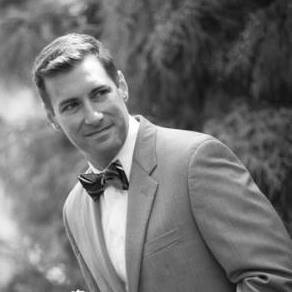 Nathan Zullinger maintains a multi-faceted career as a conductor, church musician, and teacher. He holds a Doctor of Musical Arts degree in choral conducting from Boston University and a Bachelor of Science degree in music education from Messiah College.
Dr. Zullinger is currently the Director of Music at Highland Presbyterian Church in Winston-Salem, North Carolina, where he directs ensembles for all ages and serves as the organist for weekly services. Previously he served the United Church in Walpole, Massachusetts, for eight years.
Dr. Zullinger is a member of the faculty at the University of North Carolina School of the Arts, where he conducts the Cantata Singers and has taught courses in conducting and aural skills. He has taught or conducted at Boston University, Brown University, and the University of Rhode Island. During his three years at URI, he led the University Chorus and Opera Orchestra, as well as teaching music appreciation and aural skills.
All tickets are general admission and doors to the hall open at 7:00 PM.
Adults – $18
Senior (62+) – $15
Non-WFU Student (12+) – $10
Child (5-12) – $5
Children under 5 free
Admission is free for WFU students, faculty, staff, and retirees by showing your WFU or WFU Medical School ID.
Wake Forest University and Medical School faculty, staff and retirees receive free admission for themselves and one guest to each Secrest Artists Series performance. WFU students and Medical School students receive free admission for themselves. Simply show your WFU I.D. at the door.