Main Content
Wednesday,February 26, 2020
Thursday, February 27, 2020
Saturday, February 29, 2020
All concerts begin at 7:30pm – Brendle Recital Hall
The Elias String Quartet take their name from Mendelssohn's oratorio, Elijah, of which Elias is its German form, and have quickly established themselves as one of the most intense and vibrant quartets of their generation. The Quartet was formed in 1998 at the Royal Northern College of Music in Manchester where they worked closely with the late Dr. Christopher Rowland. They also spent a year studying at the Hochschule in Cologne with the Alban Berg quartet. Between 2005 and 2009 they were resident String Quartet at Sheffield's "Music in the Round" as part of Ensemble 360, taking over from the Lindsay Quartet. They are now ensemble in residence at the RNCM and regularly go back there to teach and perform.
This season they present their three-concert "Schumann series" at Wigmore Hall and elsewhere, which includes a collaboration with long term musical partner and friend Jonathan Biss, and two world premieres: a newly commissioned work by Sally Beamish, and a piece written by the winner of their composition competition at Manchester's RNCM, alongside the three Schumann string quartets.
They also return to the US with concerts in Boston, San Francisco, Vancouver and Houston.
In 2009 the Elias was chosen to participate in BBC Radio 3's New Generation Artists' scheme and was also a recipient of a Borletti-Buitoni Trust Award. With the support of the Trust, the Elias Quartet mounted "The Beethoven Project": studying and performing all of Beethoven's string quartets as cycles whilst sharing their experience through a special website (www.thebeethovenproject.com) and social media. The project culminated with a cycle at Wigmore Hall, all six concerts recorded live for the Wigmore live label.
The Quartet is steadily building a recording catalogue that has been met with widespread critical acclaim. They have recorded the Schumann and Dvorak piano quintets with Jonathan Biss, a Britten Quartets disc for Sonimage, a Mendelssohn disc for ASV Gold and most recently Schumann string quartets for Outhere. Their two mixed programme recordings for Wigmore Live were praised unanimously, the first winning a BBC Music Magazine Newcomers award. The final volume of their complete Beethoven Quartet Cycle had just been released.
Wednesday,February 26, 2020 at 7:30 PM
Concert 1:
Quartet in F major, op. 18, no. 1
Quartet in D major, op. 18, no. 3
Quartet in a minor, op. 132
Thursday, February 27, 2020 at 7:30 PM
Concert 2: 
Quartet in G major, op. 18, no. 2
Quartet in f minor, op. 95, " Serioso "
Quartet in B flat major, op. 130
Saturday, February 29, 2020 at 7:30 PM
Concert 3:
Quartet in A major, op. 18, no. 5
Quartet in C major, op. 59, no. 3
Quartet in c sharp minor, op. 131
Join us for a pre-concert talk prior to each evening's performance. Talks will be led by Dr. David B. Levy and begin at 6:40 pm in Scales Fine Arts Center Room M208 across from Brendle Recital Hall.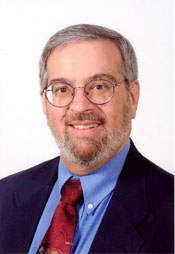 David B. Levy is professor of music at Wake Forest University, where he has taught since 1976 and served as chair of the department of music from 1994-2006. He also served as the associate dean of the college from 2013-2016 and is the program director of Wake Forest's residential program in Vienna, Austria. He has also served as a member of the summer school graduate faculty of the Eastman School of Music in Rochester, NY, the school from which he received his B.M. and M.A. degrees. In 1980 Levy received the Ph.D. in musicology from the University of Rochester with a cognate in German literature.
Levy has written articles and reviews for several prestigious journals (including 19th Century Music, Beethoven Forum, Historical Performance, and Notes). His major publications include a book, Beethoven: The Ninth Symphony (Schirmer Books, 1995; revised edition, Yale University Press, 2003), which was selected as "outstanding academic book of 1995" by Choice magazine. He also is a contributor to Berlioz Studies (Cambridge UP, 1992), the Dictionnaire Berlioz (2003), Nineteenth-Century Choral Music (Routledge, 2013), and the New Grove Dictionary of Music and Musicians, 2nd ed.  
He has lectured widely throughout Europe and the United States. He served as musicological and artistic advisor to the Saint Paul (Minnesota) Chamber Orchestra throughout its 2002-03 season. His conversations with SPCO host Michael Barone have been broadcast throughout the nation via American Public Media and are posted on the Minnesota public radio website. More recently, Levy has served as a founding director of the "New Beethoven Research" group, a recent meeting of which (September 2014) took place at the Beethovenhaus, Bonn.
In 2006 Levy participated in a symposium on Beethoven and Schoenberg sponsored by the Boston Symphony Orchestra and Harvard University. He has lectured in several other venues throughout the United States and Europe, including England, Austria, Germany, and the Czech Republic. He has been the program annotator for the Winston-Salem Symphony for more than thirty years. He also writes program notes and gives pre-concert lectures at the Chautauqua Institution in western New York.
His recent research has focused on the "late" Beethoven quartets and he is working on a book on the symphonies of Beethoven.
NEW this year! All tickets have assigned seats. Doors to the hall open at 7:00 PM.
Tickets on sale NOW!
Free with WFU ID.
 Single Concert Prices: (Click Here)
Adults $18
Seniors (62+) $15
Non-WFU Student $10
Children (under 12) $5
Tickets to all 3 concerts: (Click Here)
Adults $36
Seniors (62+) $30
Non-WFU Student $20
Children (under 12) $10
Admission is free for WFU students, faculty, staff, and retirees by showing your WFU or WFU Medical School ID.
Wake Forest University and Medical School faculty, staff and retirees receive free admission for themselves and one guest to each Secrest Artists Series performance. WFU students and Medical School students receive free admission for themselves. Simply show your WFU I.D. at the door.