Main Content
October 24, 2019 – 7:30pm – Wait Chapel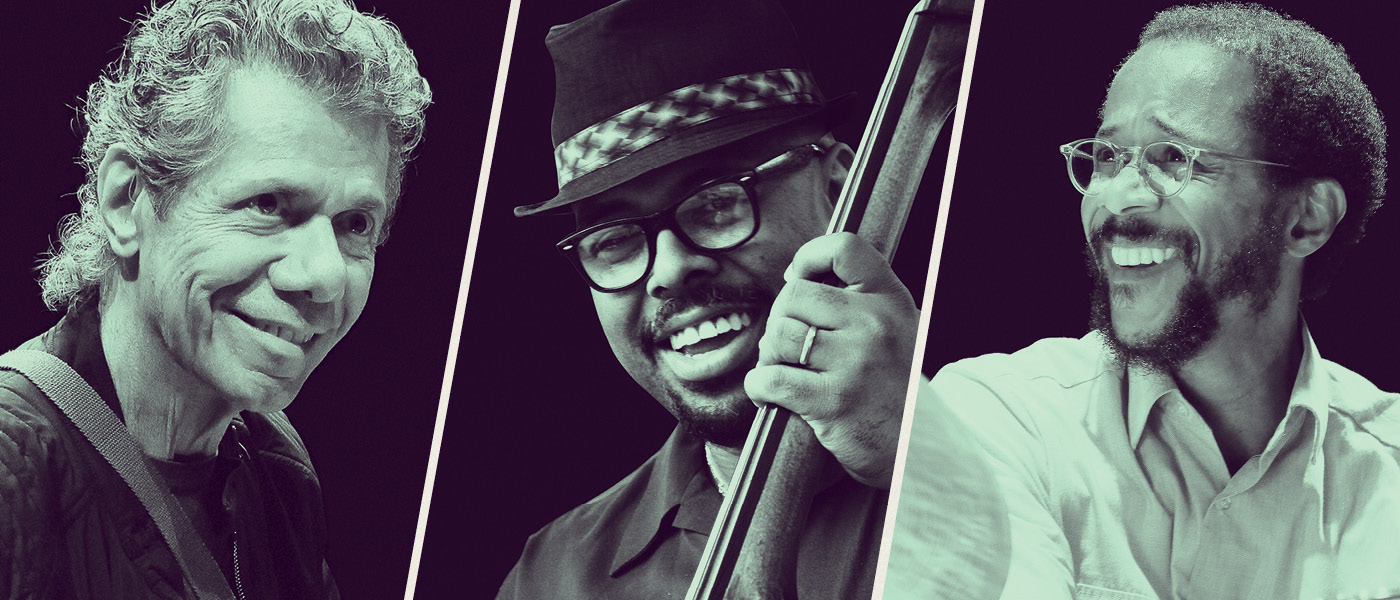 Chick Corea has attained iconic status in music. The keyboardist, composer and bandleader is a DownBeat Hall of Famer and NEA Jazz Master, as well as the fourth-most nominated artist in Grammy Awards history with 63 nods – and 22 wins, in addition to a number of Latin Grammys. From straight-ahead to avant-garde, bebop to jazz-rock fusion, children's songs to chamber and symphonic works, Chick has touched an astonishing number of musical bases in his career since playing with the genre-shattering bands of Miles Davis in the late '60s and early '70s.
Yet Chick has never been more productive than in the 21st century, whether playing acoustic piano or electric keyboards, leading multiple bands, performing solo or collaborating with a who's who of music. Underscoring this, he has been named Artist of the Year three times this decade in the DownBeat Readers Poll. Born in 1941 in Massachusetts, Chick remains a tireless creative spirit, continually reinventing himself through his art. As The New York Times has said, he is "a luminary, ebullient and eternally youthful."
The program will be announced from the stage.
Enrich your concert experience by joining us at 6:40 PM for a pre-concert talk led by Harry Segal.
Chick Corea – "What Makes a Musician a Master?"
It's not often that an audience gets to hear a genuinely historic musician-composer, someone who shaped the evolution of jazz and who will be listened to as long as people listen to this music. (It's even more rare to be asked to talk about him before he plays!) In my brief talk, I'll trace the shape of Chick's career, from his first, lyrical trio recordings in 1966, followed by his seminal work with Miles Davis on Bitches Brew, leading soon after to his free jazz group Circle (with Dave Holland, Anthony Braxton and Barry Altschul), followed by excursion in fusion jazz with Return to Forever and his later fruitful collaborations. Then I'll try to answer the question: what makes someone a master musician? What does Chick bring to the musical form that sets him apart from almost everyone else?
Harry Segal is a senior lecturer in Psychology at Cornell University and in the department of Psychiatry at Cornell Weill Medical School. Dr. Segal received a BA and MA in English Literature from Columbia University in 1980; a Ph.D. in English Literature from Yale University in 1989; and a Ph.D. in Psychology from the University of Michigan in 1990. He completed a post-doctoral fellow at the University of Michigan Medical School, Department of Psychiatry, in 1992. He has published articles on the creative process in fiction, adolescent depression and suicidality, the clinical assessment of borderline personality disorder, and the clinical assessment of narrative tests. His recent work has been exploring the parameters of the self in the age of the brain. Dr Segal has been listening to jazz for most of his life. He lives in Ithaca, New York, where he longs for warmer weather.
NEW this year! All tickets have assigned seats. Doors to the hall open at 6:30 PM.
Tickets will be available for purchase beginning at 6:00 pm.
Adults – $24
Senior (62+) – $19
Non-WFU Student (12+) – $10
Child (5-12) – $5
Children under 5 free
Admission is free for WFU students, faculty, staff, and retirees. Please reserve your seats here and show your WFU or WFU Medical School ID and seat confirmation at the door.
Wake Forest University and Medical School faculty, staff and retirees receive free admission for themselves and one guest to each Secrest Artists Series performance. WFU students and Medical School students receive free admission for themselves.