Lawrence Brownlee
Hailed by the Associated Press as one of "the world's leading bel canto tenors," American-born Lawrence Brownlee captivates audiences and critics around the world. His voice, praised by NPR as "an instrument of great beauty and expression…perfectly suited to the early nineteenth century operas of Rossini and Donizetti," has ushered in "a new golden age in high male voices" (The New York Times). In 2017, he received the Male Singer of the Year award from both the International Opera Awards and Bachtrack. His recording of Virtuoso Rossini Arias was nominated for a GRAMMY™ Award, and prompted New Yorker critic Alex Ross to ask "is there a finer Rossini tenor than Lawrence Brownlee?"
Eric Owens
Bass-baritone Eric Owens has a unique reputation as an esteemed interpreter of classic works and a champion of new music. Equally at home in orchestral, recital, and operatic repertoire, Mr. Owens brings his powerful poise, expansive voice, and instinctive acting faculties to stages around the world.
Myra Huang, piano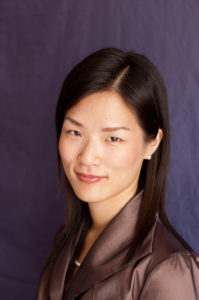 Acclaimed by Opera News as being "among the top accompanists of her generation," and "…a colouristic tour de force," by The New York Times, Grammy®-nominated pianist Myra Huang performs in recitals and chamber music concerts around the world.  Highly sought after for her interpretation of lieder and art song as well as her depth of musicianship and impeccable technique, she regularly performs with acclaimed opera singers around the world.  Last season, she made her Wigmore Hall debut in London with tenor Nicholas Phan.  She also toured with The Mariinsky Theater and Maestro Valery Gergiev throughout South America, performing as part of their art festival with bass Dmitry Grigoriev.  This season, she performs recitals with singers Larry Brownlee, Nicholas Phan, Susanna Phillips, Eric Owens, Quinn Kelsey, Marjorie Owens, at Carnegie Hall, The Herbst Theatre, The Boston Celebrity Series, The Schubert Club, The Gilmore Festival, Shriver Hall, The Park Avenue Armory, The George London Foundation, and more.
Wolfgang Amadeus Mozart
"Non più andrai" from Le Nozze di Figaro
Gaetano Donizetti
"Ah! mes amis, quel jour de fête!" from La fille du regiment
Giuseppe Verdi
"Infelice! E tuo credevi" from Ernani
Gaetano Donizetti
"Voglio dire, lo stupendo elisir" from L'elisir d'amore
"Una furtiva lagrima" from L'elisir d'amore
Charles Gounod
"Le veau d'or" from Faust
Georges Bizet
"Je crois entendre encore" from Les Pêcheurs de Perles
 "Au fond du temple saint" from Les Pêcheurs de Perles
Traditional Spirituals
All Night, All Day, arr. Damien Sneed
Deep River, arr. Hall Johnson
Come By Here, arr. Damien Sneed
Give Me Jesus, traditional
He's Got the Whole World In His Hand, arr. Margaret Bonds/Craig Terry
American Popular Songs
Song of Songs    Harold Vicars and Clarence Lucas, arr. Craig Terry
Lulu's Back In Town    Harry Warren and Al Dubin, arr. Craig Terry
Dolores    Frank Loesser and Louis Alter, arr. Craig Terry
Lollipops and Roses    Tony Velona
Through the Years    Vincent Youmans
Gospel Favorites
 I Don't Feel No Ways Tired
Peace Be Still
Every Time I Feel the Spirit
Program subject to change.
Enrich your experience by joining a pre-performance talk at 6:40 pm in M208, adjacent to Brendle Recital Hall.
This evening's talk will be led by Dr. Bryon Grohman, Assistant Professor of Music at Wake Forest University. Talk attendees will be taken on a tour of the vocal acoustics at play in male operatic singing. Dr. Grohman will also unlock some of the mysteries associated with the powerful tenor "High C," by exploring the physiological and acoustic principals needed to accomplish such heroic vocal production. You will also look inside the bass-baritone voice and discuss the concept of vocal registers, highlighting what exactly makes bass-baritone voices sound so rich and acoustically complex.
All tickets are general admission and doors to the hall open at 7:00 PM.
Adults – $18
Senior (62+) – $15
Non-WFU Student (12+) – $10
Child (5-12) – $5
Children under 5 free
Admission is free for WFU students, faculty, staff, and retirees by showing your WFU or WFU Medical School ID.
Wake Forest University and Medical School faculty, staff and retirees receive free admission for themselves and one guest to each Secrest Artists Series performance. WFU students and Medical School students receive free admission for themselves. Simply show your WFU I.D. at the door.
Tickets on sale now! Click here.