Main Content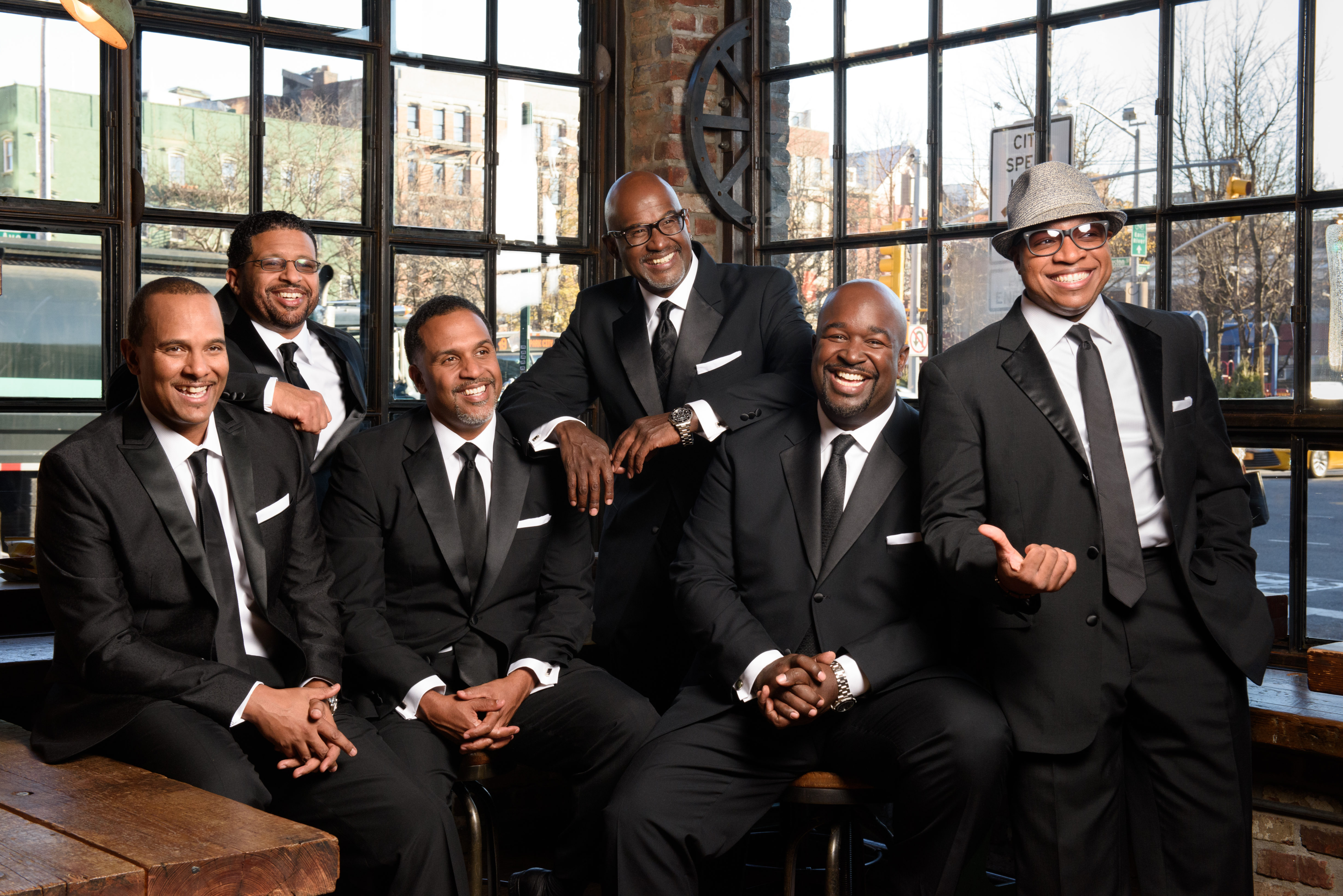 SOLD OUT – Take 6
Thursday, September 19, 2019 at 7:30 PM
Brendle Recital Hall
---
Take 6 (Claude McKnight, Mark Kibble, Joel Kibble, Dave Thomas, Alvin Chea and Khristian Dentley), heralded by Quincy Jones as the "baddest vocal cats on the planet!', is the quintessential a cappella group and model for vocal genius. Six virtuosic voices united in crystal clear harmony, against a backdrop of syncopated rhythms, innovative arrangements, and funky grooves that bubble into an intoxicating brew of gospel, jazz, R&B, and pop. With praise from such luminaries as Ray Charles, Stevie Wonder, Brian Wilson, Ella Fitzgerald and Whitney Houston, the multi-platinum selling sextet has toured across the globe, collaborated across genres, and is recognized as the pre-eminent a cappella group in the world.
---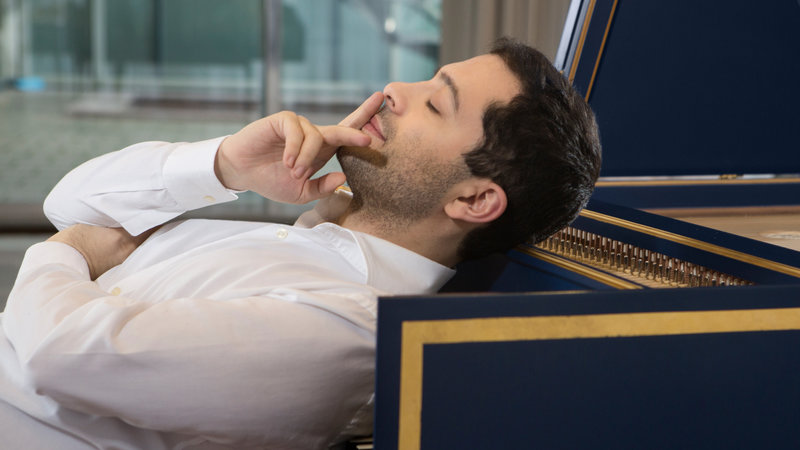 Mahan Esfahani, harpsichord
Thursday, November 14, 2019 at 7:30 PM
Brendle Recital Hall
---
Mahan Esfahani has made it his life's mission to rehabilitate the harpsichord in the mainstream of concert instruments, and to that end his creative programming and work in commissioning new works have drawn the attention of critics and audiences across Europe, Asia, and North America. He was the first and only harpsichordist to be a BBC New Generation Artist (2008-2010), a Borletti-Buitoni prizewinner (2009), and a nominee for Gramophone's Artist of the Year (2014, 2015, and 2017).
---
Elias String Quartet
Wednesday, February 26, 2020 at 7:30 PM
Thursday, February 27, 2020 at 7:30 PM
Saturday, February 29, 2020 at 7:30 PM
Brendle Recital Hall
---
The complete String Quartets of Ludwig van Beethoven, performed by the vibrant young Elias String Quartet in six concerts over three nights in March 2020 (The series will be completed by three concerts in October 2020 as part of our 2020-21 season.) The Elias have performed the complete cycle of Beethoven quartets for BBC Radio 3 as well as at 11 major venues in the UK. Their recently recorded Beethoven cycle for the "Wigmore Hall Live" record label has received wide acclaim from the classical-music press and listeners alike.
Special pricing for attendance at all three concerts.
---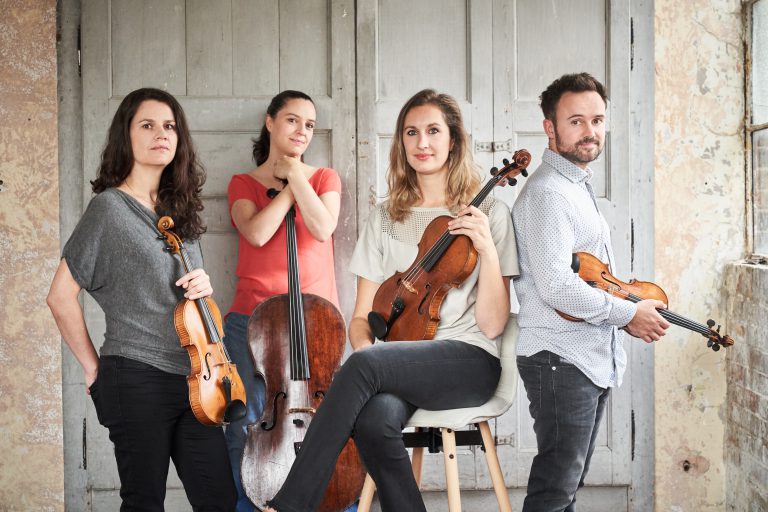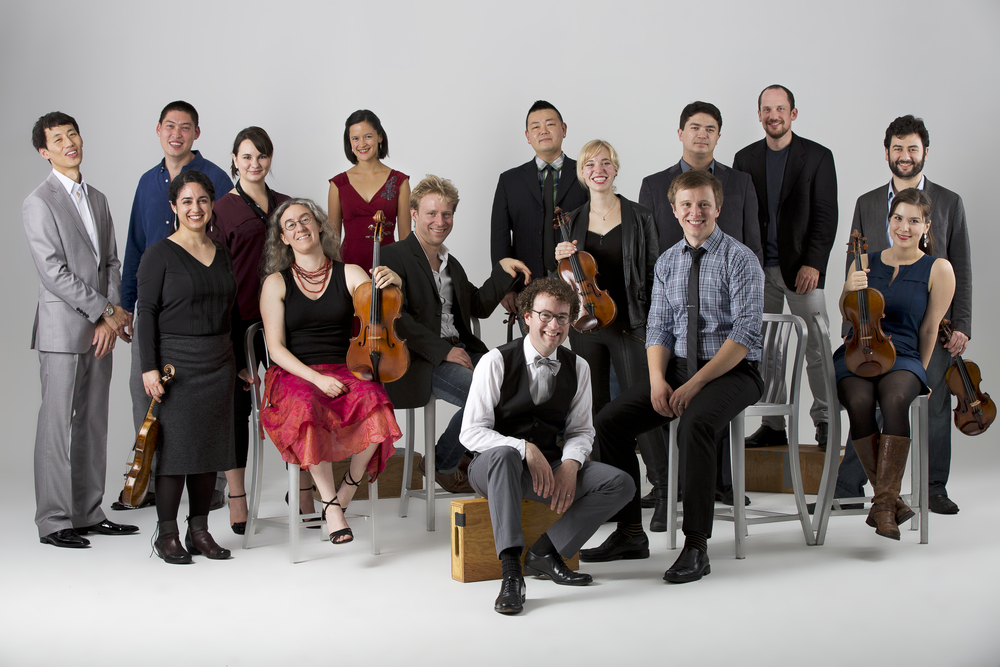 POSTPONED – A Far Cry
Brendle Recital Hall
---
Since its founding in 2007, the Grammy-nominated string orchestra A Far Cry has developed a distinct approach to music-making, with playing and programming that encourage risk-taking and exploration for both player and audience. This year, A Far Cry was selected as Boston's 2018 best classical ensemble by The Improper Bostonian, with one of its albums ranking at the top of Billboard's Traditional Classical Chart. The self-conducted orchestra is a democracy in which decisions are made collectively and leadership rotates among the players ("Criers"). This structure has led to consistently thoughtful, innovative, and unpredictable programming — and impactful collaborations with celebrated performers and composers. Boston Musical Intelligencer sums up the group: "In its first decade, this conductor-free ensemble has earned and sustained a reputation for top-drawer playing, engrossing programming, and outstanding guest artists."
---