Formed in 1993 by Martín Santangelo and his Bessie award-winning wife, Soledad Barrio, Noche Flamenca regularly tours around the globe. Performance highlights include regular seasons in New York City and Buenos Aires, performances in Greece and Egypt, annual tours throughout North America, and the company's 2002 and 2009 tours to Australia.
Hailed by critics everywhere for its transcendent and deeply emotional performances, Noche Flamenca is recognized as the most authentic flamenco touring company in the field today. Santangelo has successfully brought to the stage the essence, purity, and integrity of one of the world's most complex and mysterious art forms without the use of tricks or gimmicks. All aspects of flamenco – dance, song, and music – are interrelated and given equal weight in the presentations of Noche Flamenca, creating a true communal spirit within the company – the very heart and soul of flamenco.
In support of its mission to educate and enlighten audiences about flamenco, the company offers extensive residency programs that reach out to people of all ages. Noche Flamenca is registered as a US not-for-profit with its office and representation based in New York City. Noche Flamenca's artistic integrity has been recognized with awards from the National Dance Project (2006), the National Endowment for the Arts (2007 & 2008), and the Lucille Lortel Award for Special Theatrical Experience (2003), among others.
Enrich your concert-going experience by joining a pre-performance talk at 6:40 pm in Wingate 302, behind Wait Chapel.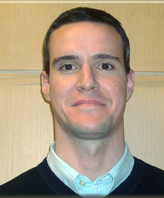 This evening's talk will be led by Dr. José Luis Venegas, Associate Professor of Spanish and Interdisciplinary Humanities at Wake Forest University. He is the author of Decolonizing Modernism: James Joyce and the Development of Spanish American Fiction (2010) and Transatlantic Correspondence: Modernity, Epistolarity, and Literature, 1898-1992 (2014).His new book, The Sublime South: Andalusia, Orientalism, and the Making of Modern Spain, which was supported by an NEH Summer Stipend, will be published by Northwestern University Press in 2018. He has also published articles in Hispanic Review, Modern Language Notes, and Discourse, among other venues.
Lecture: 
This lecture explores the role of flamenco music and dance in Spanish history and culture. It traces the genre's development  and discusses how it has been transformed by the social, cultural, and political forces that have shaped and defined collective identities in Spain and its southern region, Andalusia, from the late 1800s to the present.
All tickets are general admission and doors to the hall open at 7:00 PM.
Adults – $24
Senior (62+) – $19
Non-WFU Student (12+) – $10
Child (5-12) – $5
Children under 5 free
Admission is free for WFU students, faculty, staff, and retirees by showing your WFU or WFU Medical School ID.
Wake Forest University and Medical School faculty, staff and retirees receive free admission for themselves and one guest to each Secrest Artists Series performance. WFU students and Medical School students receive free admission for themselves. Simply show your WFU I.D. at the door.
To purchase tickets please click here.