Wednesday, February 21, 2024
Friday, February 23, 2024
7:30 PM
Brendle Recital Hall, Scales Fine Arts Center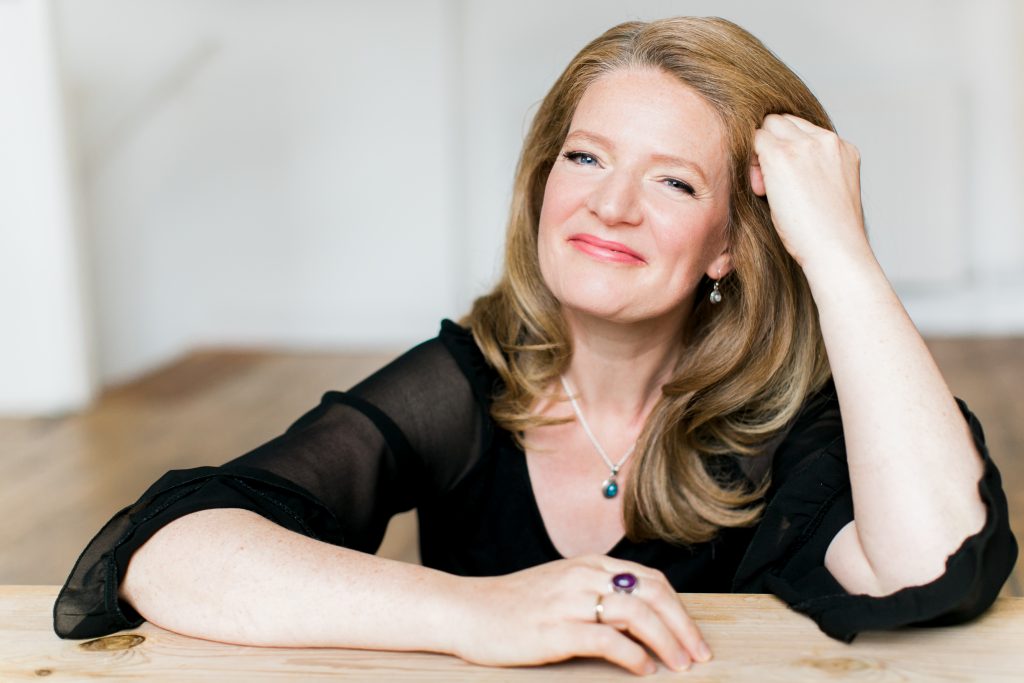 "Rachel Podger, the unsurpassed British glory of the baroque violin," (The Times) has established herself as a leading interpreter of the Baroque and Classical. She was the first woman to be awarded the prestigious Royal Academy of Music/Kohn Foundation Bach Prize in October 2015, Gramophone Artist of the Year 2018, and the Ambassador for REMA's Early Music Day 2020. A creative programmer, Rachel is the founder and Artistic Director of Brecon Baroque Festival and her ensemble Brecon Baroque. Rachel is Patron for The Continuo Foundation.
Following an exciting and innovative collaboration, A Guardian Angel, with the 'impeccable' (Gramophone) vocal ensemble VOCES8, Rachel was thrilled to be one of the Artists in Residence at the renowned Wigmore Hall in 2019/2020. Alongside this, Rachel and Christopher Glynn released the world premiere of three previously unfinished Mozart sonatas which were completed by Royal Academy of Music Professor Timothy Jones in March 2021. Their second disc together of three Beethoven Sonatas will be released in Spring 2022. Rachel featured in The VOCES8 Foundation's LIVE From London festival in a new advent version of A Guardian Angel, "a sensitive accompanist when called for and displayed nimble fingers in her virtuosic solos" (Wall Street Journal). She performed solo Bach for Gramophone Magazine's Winners' Digital Gala, appeared in Bitesize Proms, BOZAR at Home, Living Room Live, Baroque at the Edge, and a collaborative disc by Musicians For Musicians Many Voices on a Theme of Isolation. Rachel presented BBC Radio 3's Inside Music and directed a new arrangement by Chad Kelly, The Goldberg Variations Reimagined. Upcoming engagements include a return to Royal Northern Sinfonia, Philharmonia Baroque and San Francisco Early Music, and further performances of Beethoven and Mozart with Christopher Glynn, Bach Cello Suites, The Goldberg Variations Reimagined, and A Guardian Angel.
As a director and soloist, Rachel has enjoyed countless collaborations including with Robert Levin, Jordi Savall, Masaaki Suzuki, Kristian Bezuidenhout, VOCES8, Robert Hollingworth & I Fagiolini, Christopher Glynn, European Union Baroque Orchestra, English Concert, Armonico Consort, Orchestra of the Age of Enlightenment, Academy of Ancient Music, Holland Baroque Society, Tafelmusik (Toronto), the Handel and Haydn Society, San Francisco Early Music, Philharmonia Baroque, and Oregon Bach Festival.
Rachel has won numerous awards including two Baroque Instrumental Gramophone Awards for La Stravaganza (2003) and Biber Rosary Sonatas (2016), the Diapason d'Or de l'année in the Baroque Ensemble category for her recording of the La Cetra Vivaldi concertos (2012), two BBC Music Magazine awards in the instrumental category for Guardian Angel (2014) and the concerto category for the complete Vivaldi L'Estro Armonico concertos (2016). Rachel and Brecon Baroque released the highly anticipated album, Vivaldi Le Quattro Stagioni, on Channel Classics in 2018. "It's colourful, vivid and dramatic … with a fluidity of phrasing and ease of spontaneity and ornamentation" (Record Review). Bach Cello Suites transposed for the violin was released in April 2019. According to BBC Music Magazine, the five-star album is "a spellbinding set that is arguably Podger's finest recorded achievement to date…one would naturally assume the suites were violin originals after experiencing her life-enhancing playing." Upcoming recordings include a second disc of Beethoven sonatas with Christopher Glynn, a disc of solo repertoire, and a recording of CPE Bach sonatas with Kristian Bezuidenhout.
A dedicated educator, she holds the Micaela Comberti Chair for Baroque Violin (founded in 2008) at the Royal Academy of Music and the Jane Hodge Foundation International Chair in Baroque Violin at the Royal Welsh College of Music and Drama. Rachel has a relationship with The Juilliard School in New York where she visits regularly. Rachel Podger is managed worldwide by Percius. www.percius.co.uk
The complete Bach Sonatas and Partitas for solo violin performed over two concerts.
Adult $19
Senior $15
Student (non-WFU) $10
Child $5
WFU and Medical School Students, Faculty, Staff and Retirees – Free
Wake Forest University has a new ticketing software system. We are excited for this upgrade as it will streamline your attendance at WFU events.
Click Here for Tickets to the Rachel Podger concerts.
Click Here for a subscription to all 2023-24 Secrest Artists Series concerts.